Hello everybody!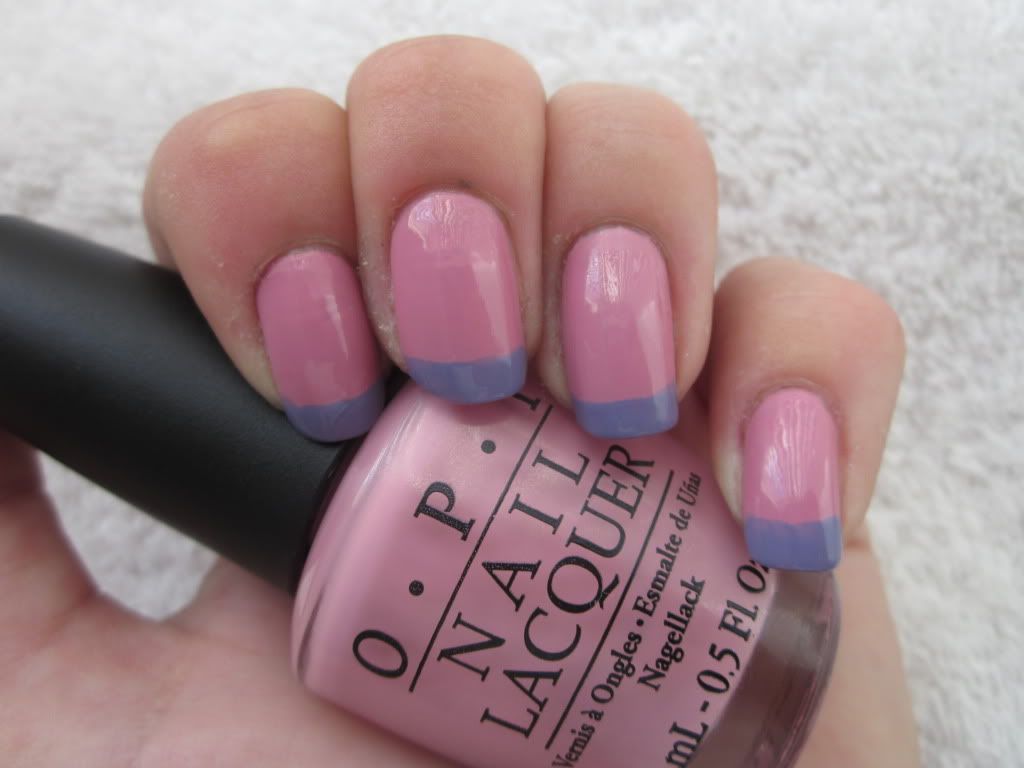 Toen ik de OPI - PotC lakjes ontving, had ik meteen het gevoel alsof Sparrow me the Drama en Planks a Lot heel goed bij elkaar zouden passen. En hoe kan je daar beter achterkomen dan via een french manicure?
When I received the OPI - PotC polishes, I immediately felt like Sparrow me the Drama and Planks a lot would be really pretty together. What other way to find out than doing a little french manicure?
En mijn vermoedens waren correct! Ik vind deze combinatie echt leuk, ik vind zo'n soort french manicure sowieso vaak al erg leuk.
Wat vinden jullie? Houden jullie meer van de traditionele french manicure, of vinden jullie zoiets ook wel leuk?
Bedankt voor het kijken!
And my suspicions were correct! I really like this combination, I also like these kind of french manicures. What do you think? Do you only like the traditional french manicure, or do you like this too?
Thanks for stopping by!