Hello everybody!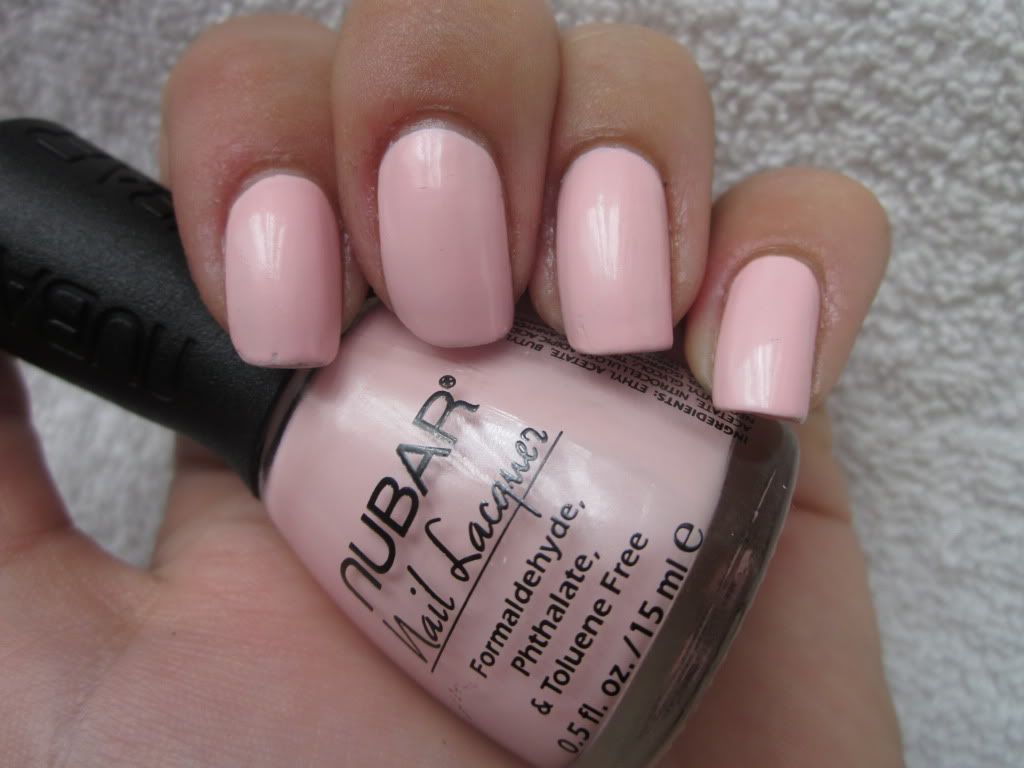 Klaar met de OPI's, nu is het tijd voor de Nubar Spring Garden collectie! Dit is Pink Lily en ik draag drie laagjes.
Done with the OPI's, now it's time for the Nubar Spring Garden collection! This is Pink Lily and I'm wearing three coats.
Ik vind dit echt een leuk kleurtje! Past erg goed bij lente- en zomerweer :) Het lijkt een creme lakje, maar er zit wat secret shimmer in. Maar het is zo secret, dat het voor mij meer een gewoon creme lakje lijkt.
Bedankt voor het kijken vandaag! En sorry voor mijn afwezigheid :$
I really like this colour! Very suitable for spring and summer weather :) It looks like a creme, but it has some secret shimmer in it. But it's so secret, that it's more like a true creme to me.
Thanks for stopping by today! And sorry for my absence again :$