Hello everybody!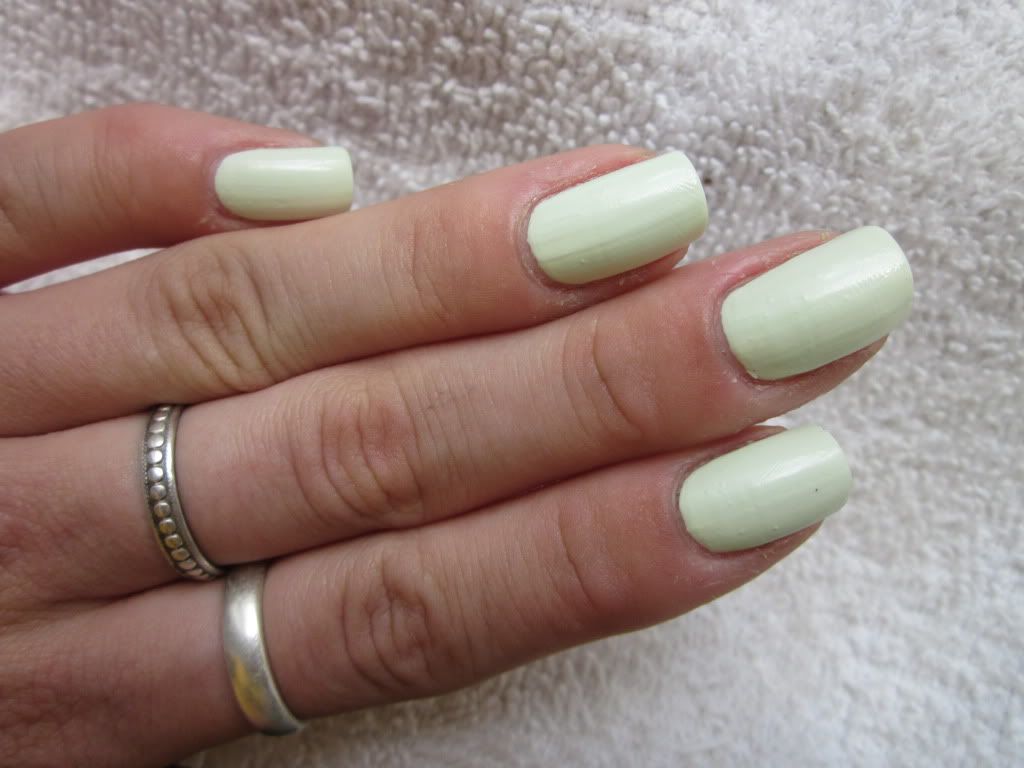 Dit is "Baby Sprout" van Nubar en ik draag drie laagjes. Het is een heel licht groen kleurtje. Ik heb niet zoveel groene lakjes in mijn bezit, maar ik begin het steeds leuker te vinden!
This is "Baby Sprout" from Nubar and I'm wearing three coats. It's a very light green colour. I don't own many green polishes, but I'm starting to like it more and more!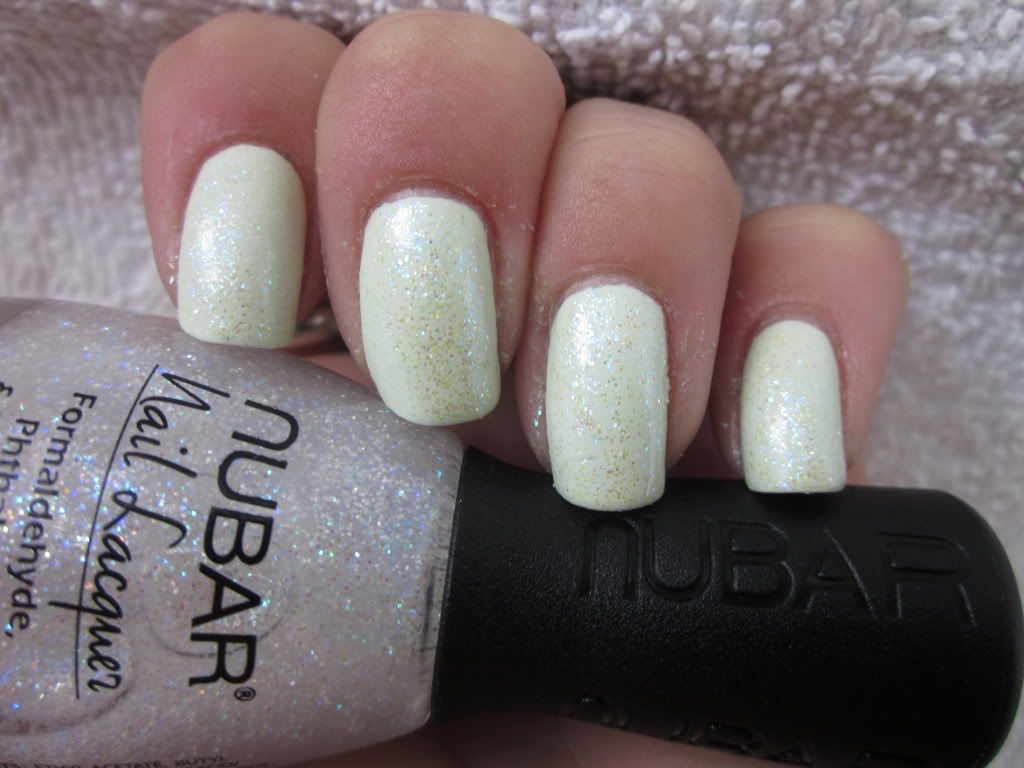 Baby Sprout met Dewdrop eroverheen. Ik ben helemaal vergeten om Dewdrop te combineren met Pink Lily en Earthen! Misschien laat ik die twee later nog zien! Maar om het nu met jullie goed te maken, een extra foto van Baby Sprout met Dewdrop:
Baby Sprout with Dewdrop on top. I forgot to put Dewdrop on Pink Lily and Earthen! Maybe I will show you those two later! But to make it up to you now, another picture from Baby Sprout with Dewdrop:
Mooi he? In het echt is het nog mooier, de glitter was erg moeilijk om vast te leggen!
Tijdens het schrijven van deze blogpost, wilde ik de hele tijd "bellsprout" typen. Ik kijk niet eens Pokémon! (Meer... haha)
Bedankt voor het kijken vandaag!
Pretty right? In person it's even prettier, the glitter was hard to capture!

While writing this blogpost, I kept on wanting to write "bellsprout". I don't even watch Pokémon! (Anymore... haha)
Thanks for stopping by today!