Hello everybody!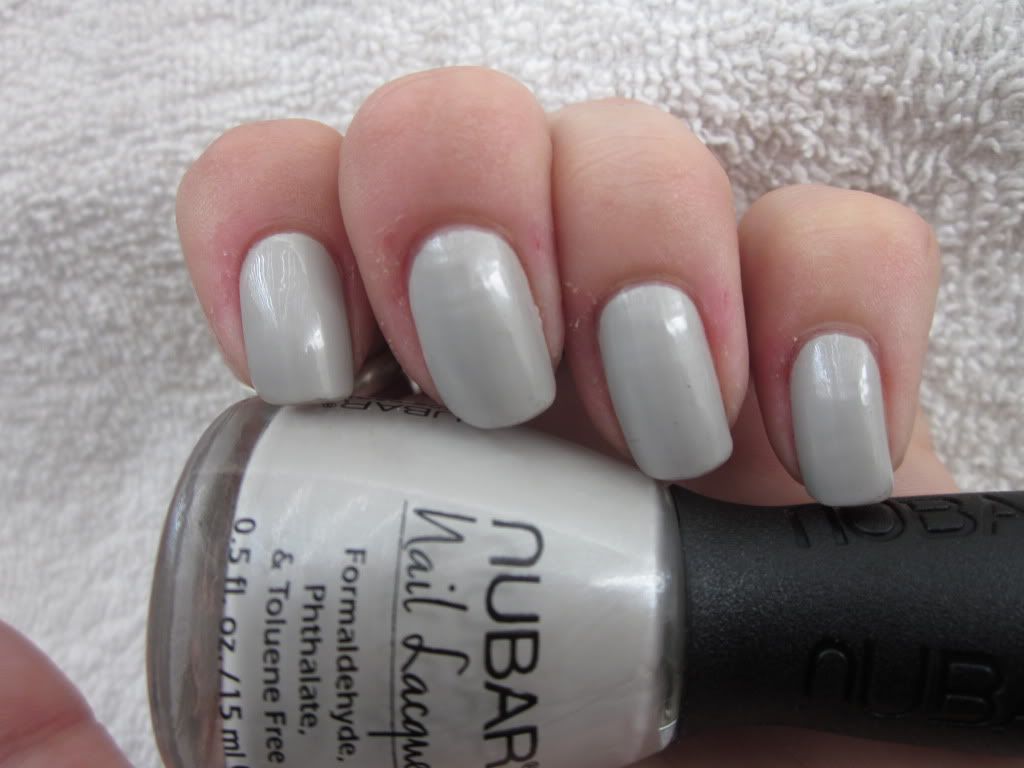 Dit is het tweede lakje uit de Nubar Spring Garden collectie! Dit is Earthern en ik draag drie laagjes.
Het is een heel mooi grijs kleurtje. Dit lakje heeft ook de secret shimmer erin verwerkt. Maar toen ik dit lakje op deed, kwam het mij zo bekend voor...
This is the second polish from the Nubar Spring Garden collection! This is Earthern and I'm wearing three coats.
It's a very nice grey colour. Again, this polish also has the secret shimmer in it. But, when I applied this colour, it looked so familiar...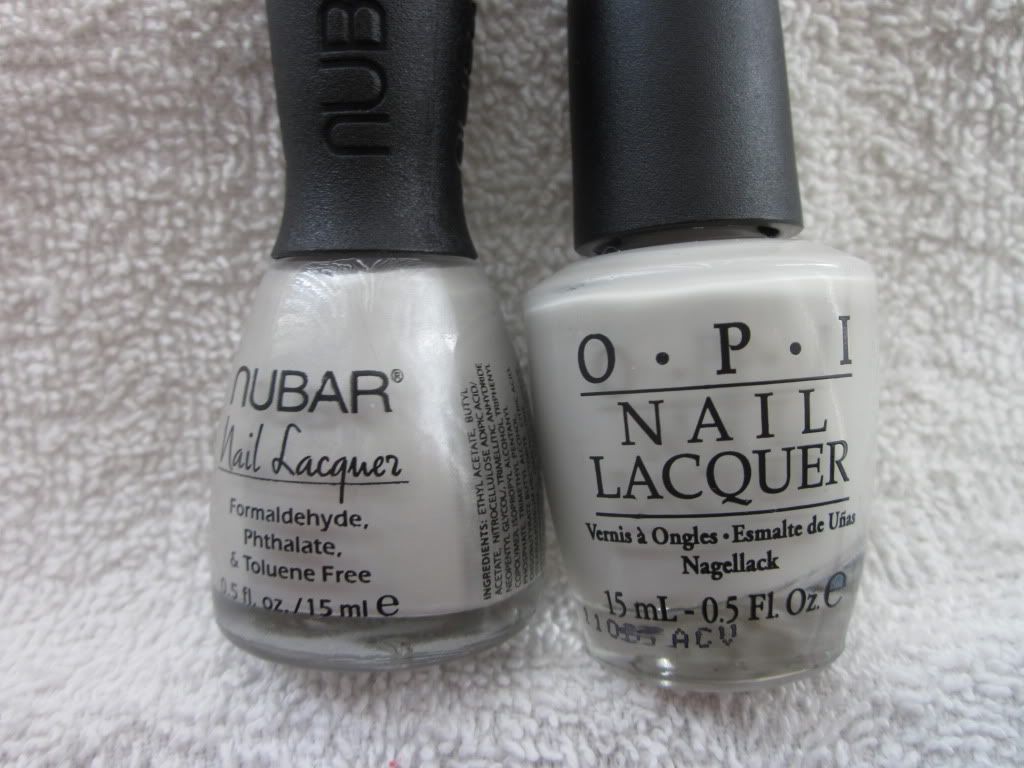 Nubar Earthen naast OPI Skull & Glossbones. Ze lijken hetzelfde toch? Het enige verschil wat ik kan zien is dat de OPI een echt creme lakje is, terwijl de Nubar dat niet is.
Bedankt voor het kijken vandaag!
Nubar Earthen next to OPI Skull & Glossbones. Looks the same right? The only difference I could see is that the OPI is a true creme, where the Nubar is not.
Thanks for stopping by today!