Hello everybody!
En mijn eerste swatch van de OPI - Pirates of the Caribbean collectie! Dit is Skull & Glossbones en ik draag drie laagjes. Het lakje was eigenlijk al dekkend met twee laagjes, maar ik had wat strepen, dus ik besloot om nog een laagje toe te voegen.
And my first swatch of the OPI - Pirates of the Caribbean collection! This is Skull & Glossbones and I'm wearing three coats. It was mostly opaque in two coats, but I had some streaking so I added a third coat.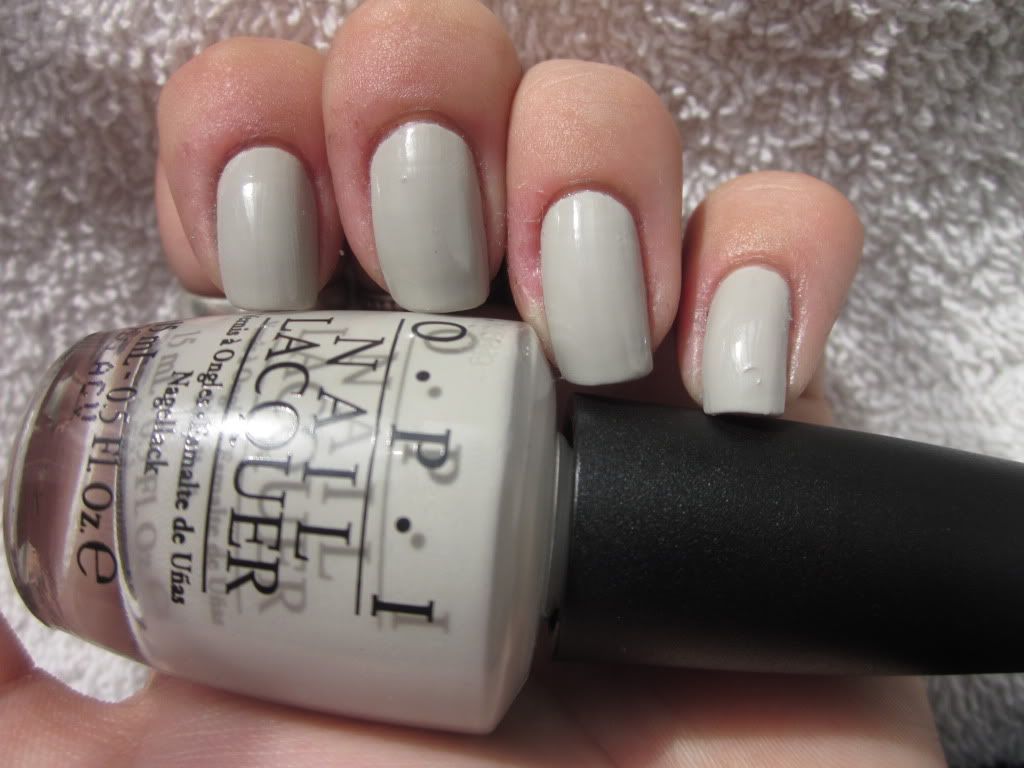 Het is een heel licht grijs lakje, heel mooi! En ik besloot natuurlijk ook om Silver Shatter toe te voegen:
Ik vind dit lakje erg mooi samen met Silver Shatter! Silver shatter is erg sparkly en knalt er echt uit tegen het licht grijze! De manier waarop hij cracked vind ik ook erg mooi, mooie grote 'gaten' :)
Wat vinden jullie van dit lakje? En van Silver Shatter, yay or nay? Er zijn heel veel crackle lakjes, en er komen er nog meer... Maar ik vind deze echt leuk! Hij glinstert mooi en het geeft een mooi contrast tegen lakjes zoals Skull & Glossbones.
Bedankt voor het kijken vandaag! :)
What do you think of this polish? And of Silver shatter, yay or nay? There are a lot of crackle polishes out there, with even more to come... But I really like this one! It's really nice and sparkly and it gives a nice contrast to polishes like Skull & Glossbones.
Thanks for stopping by today! :)